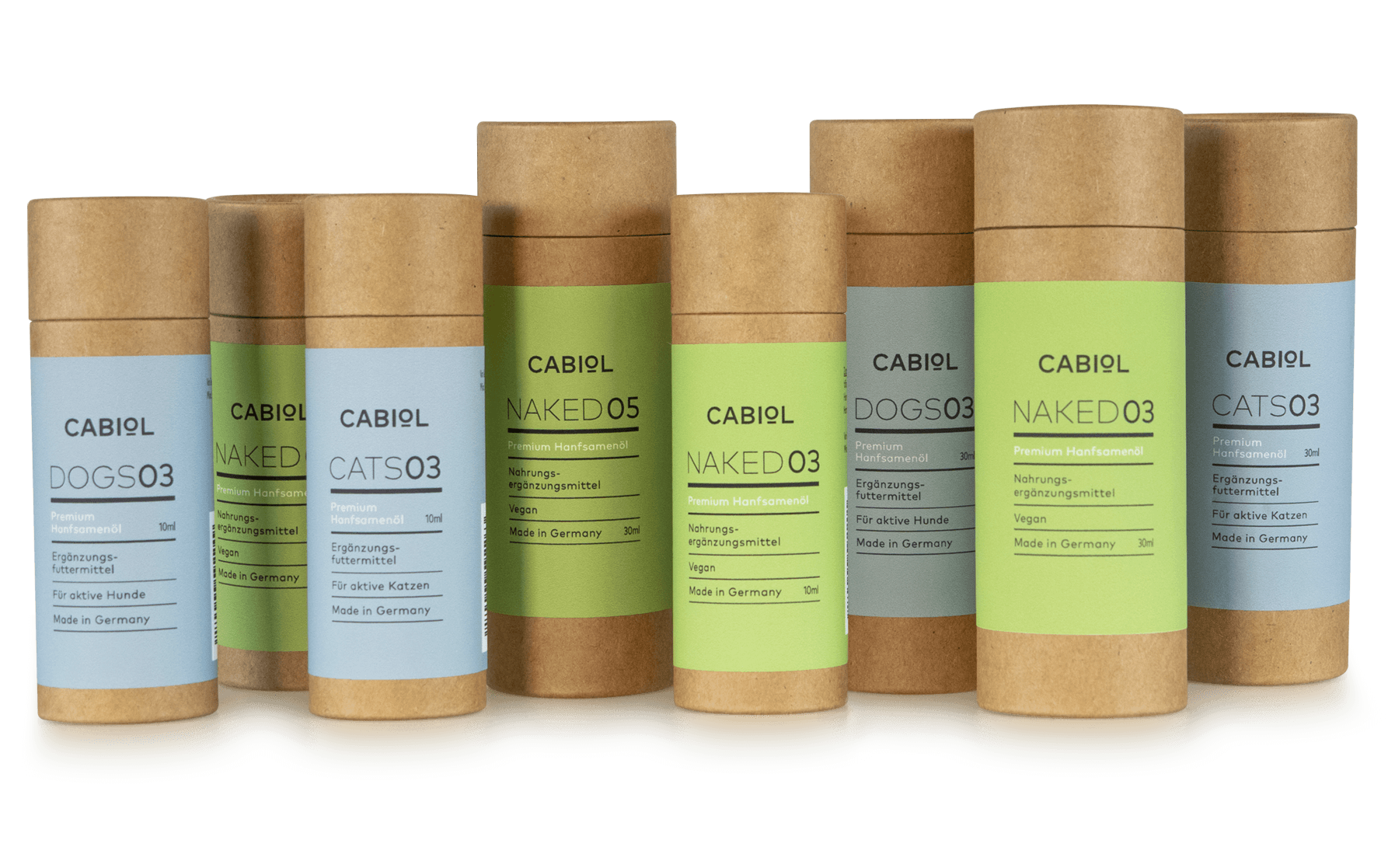 100% Nature 0% Additives
All our products are made with hemp seed oil from Germany. For our CBD we have chosen the most nutritious oil of the hemp plant. After all, you and we want the best possible product.
FULL SPECTRUM VS. ISOLATE
A more effective approach. Full spectrum–or whole plant–CBD is so called because it contains all forms of cannabinoid available in the plant, whereas Isolate CBD only contains Cannabidiol. Due to what's known as the "entourage effect," full spectrum CBD is considered to be much more effective.
We believe that it should be easy to experience high quality CBD oil. It all starts with the use of the best ingredients, laboratory testing of every single batch and ensuring customer satisfaction.
Thoroughly tested
Max potency
Natural ingredients
IT'S THAT SIMPLE:
Tinctures are the safest, most effective delivery system for CBD. When taken sublingually (under the tongue), CBD is more rapidly and efficiently absorbed for maximum benefit. see what cabiols can do for you.
MADE IN GERMANY
All our products are manufactured in Germany and are subject to the strictest tests and standards.
QUALITY COMES FIRST
We use our own engineering process, which guarantees consistent, pure and high-quality products.
YOUR PURE BALANCE
All our products contain only natural components of the hemp plant such as cannabinoids, antioxidants and neuroprotectives and are very well digestible.